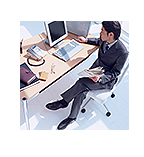 B 2 T is a leading global Knowledge Process Outsourcing (KPO) company with expertise in delivering impact to its clients through its well-trained and highly qualified professionals located at its transition office in Pune and various Clients Locations.


Customized Solutions:

B2T's Research and Analytics solutions enable businesses to make better-informed decisions, through fully customized services. The service offerings span the entire knowledge services value chain: from information processing and knowledge management, to primary and secondary data collection, multifarious analyses and decision support and advisory.




Knowledge is Power ...We empower you like no one else!